Now is the time to start (or continue) your ski training so you will have the skills, strength, and confidence to enjoy the upcoming season. And remember, our programs are for all levels of skiers. You don't have to be a hard-core racer to join up.
Here's the line-up for fall 2017:Vakava Juniors: for middle school, high school, and college skiers of all skill levels.
We'll meet twice a week after school. Roller skiing, dry land training & pole hiking. Program starts

Monday, September 11

. Details here.

Athletic Conditioning for Nordic Skiers: strength training for skiers of all ages.
Includes work on a wide variety of equipment (kettle bells, TRX) plus body weight exercises. Meets at the St. Paul College Fitness Lab Wednesdays at 6:30 pm (note new time!). Program starts September 13. Details here.


Vakava Masters: for adult skiers of all ages and skill levels.
Meets Thursday nights 6:30 pm at Como Park. Dry-land training until the snow flies. No roller skiing. Program starts October 5. Details here.


Dry-land Training with Bruce Fiedler:
Join Coach Bruce at Battle Creek – Winthrop on Saturdays at 8 am (!) for a two-hours dry-land workout to include pole-hiking, hill repeats, and some technique work. Free to all! Remember to bring your poles. Starts September 23.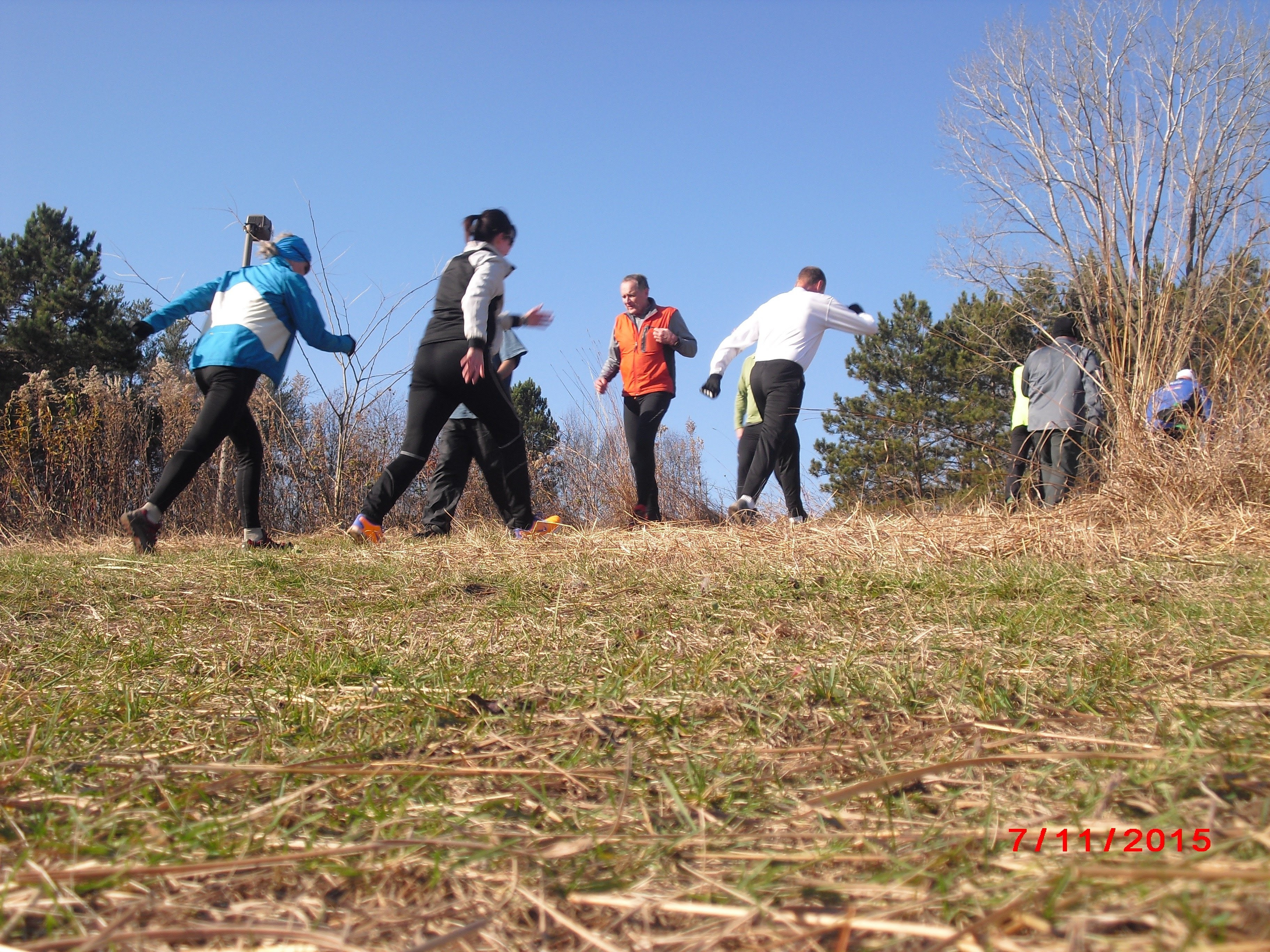 We promise you will become a more efficient, stronger, and faster skier if you join one of our programs. So jump in now, and get ready to really enjoy the coming winter! And don't hesitate to call if you have any questions: 651-645-2443.
Training advice: Stalled out on your late-summer training? Check out Coach Greg's suggestions here.
Upcoming events: Dr. Heather Cichanowski, MD, speaks

Monday, September 11

, at

6 pm

on what every cross-country skier should know to avoid knee and shoulder injuries. More info here.
Save